This happened to me the other day: I have this awesome Minecraft world (my main map), on which I've built a bunch of awesome cities with a few friends. Now, the problem arose when I decided that I wanted to build a snow-themed village. You see, my map doesn't have any snow biomes within a few thousand blocks of the spawn point. Since there was no way in hell that I would start over on a new map, I set off to fin a way to change an existing Mineraft world's biomes.
Let's say we have this nice little map that we want to change into a snow world: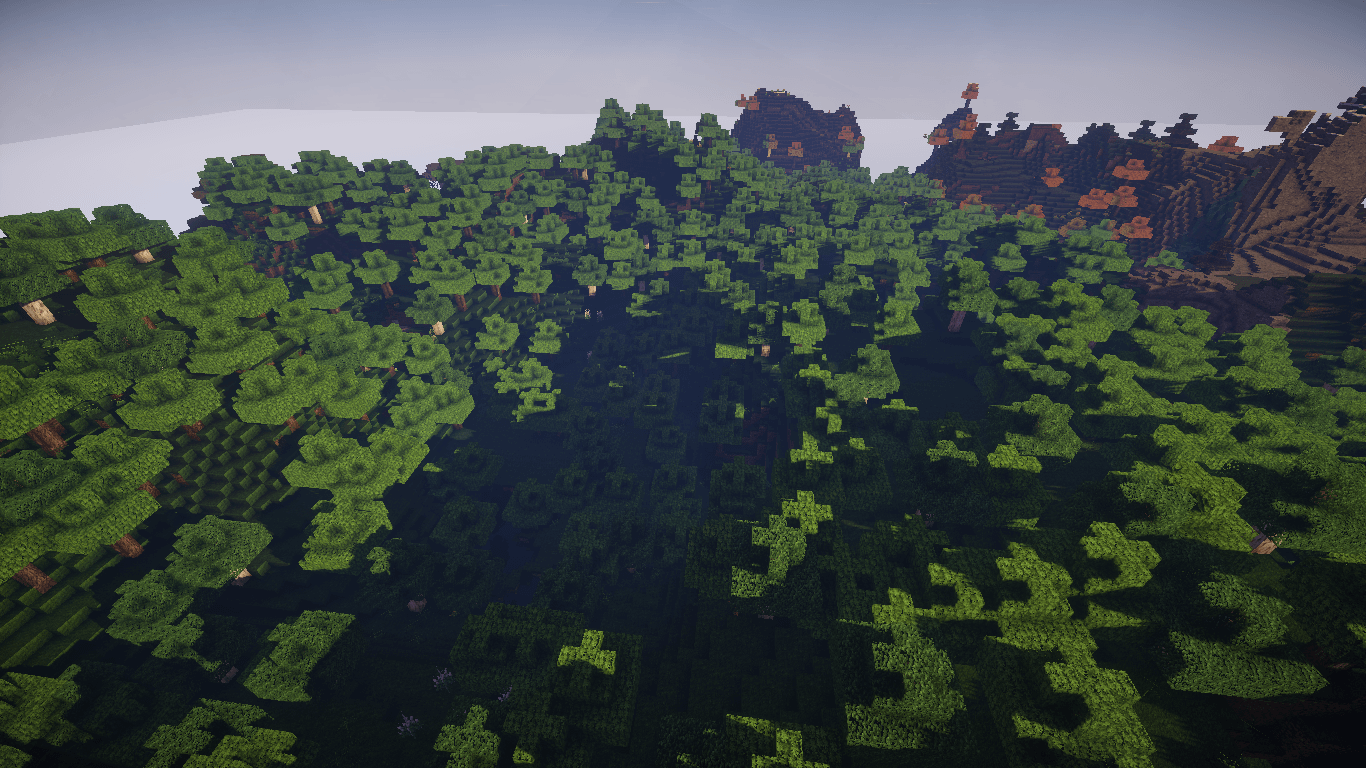 The first thing we need to do is to download and install a program called WorldPainter, which is available here: http://www.worldpainter.net/
Once WorldPainter is finished installing, open it. Then, go to File->Import->Minecraft map… and select your world's level.dat file.
Note: On Windows, singleplayer maps are generally stored in the "C:\Users\<username>\AppData\Roaming\.minecraft\saves" directory.
Then, select the "do not mark any chunks read-only" option and click Ok. Once the map has finished loading, you'll see something similar to this: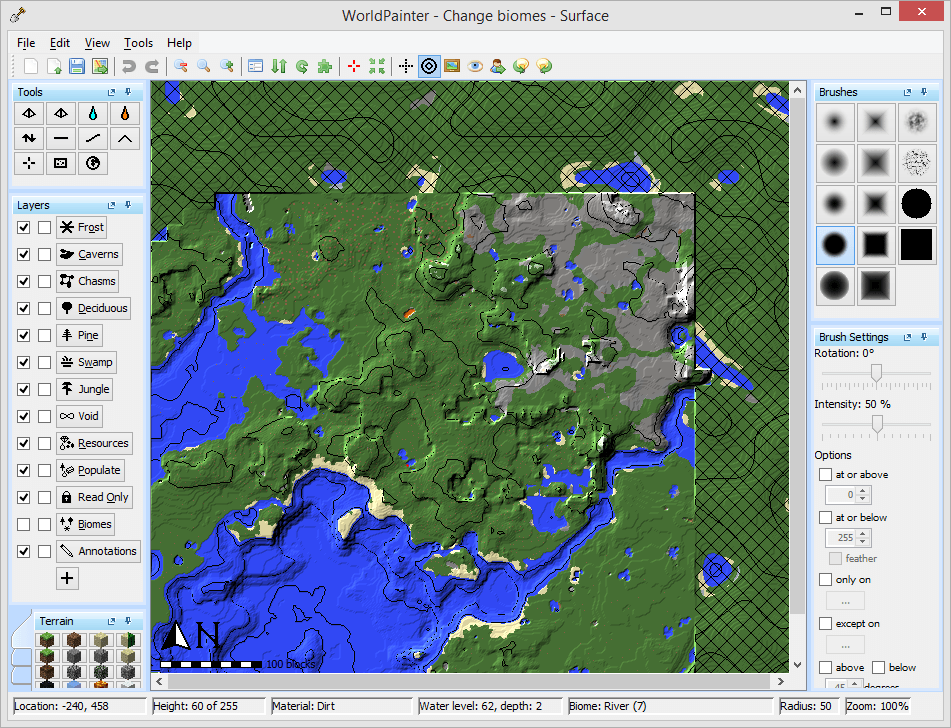 Now, in the layers pane, click the "Biomes" button. You can then select a biome in the biomes pane. In this case, i'll select the "Cold Taiga" biome, because I want snow.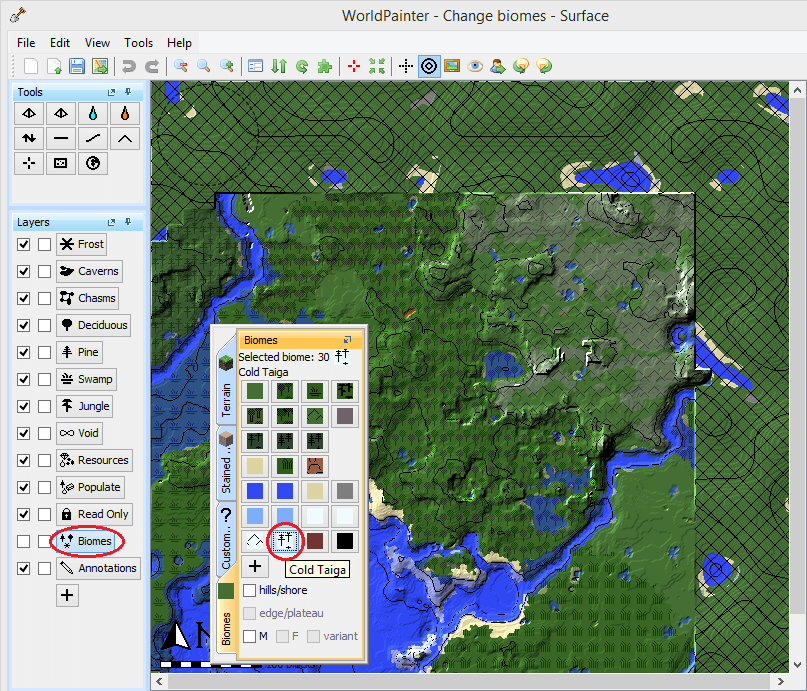 Note: If you're unable to see the entire biome list, you can click on the arrow button in the top right corner of the biomes pane: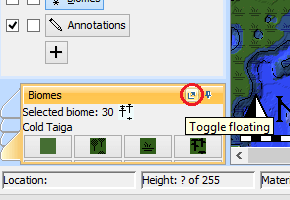 Once you've selected the desired biome, you can simply "paint" the biome on your world by holding left-click and dragging your mouse.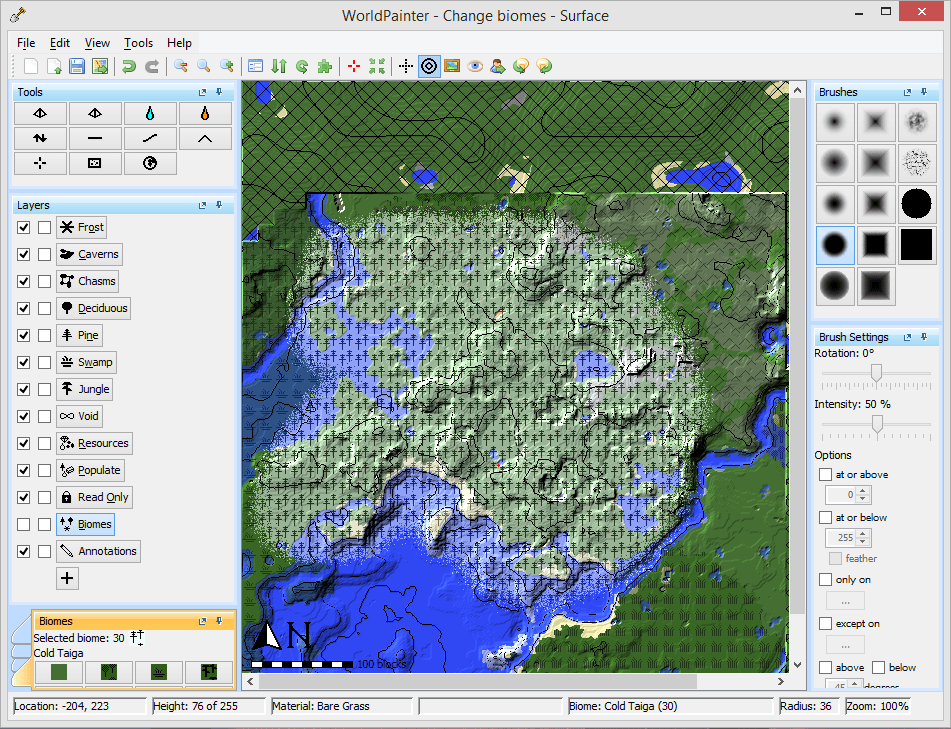 When you're satisfied with your changes, go to File->Merge with Minecraft map… Then select the "Only change the biomes" option and click Merge.
Once the merge is finished, you should be able to fire up Minecraft and enjoy your new biomes!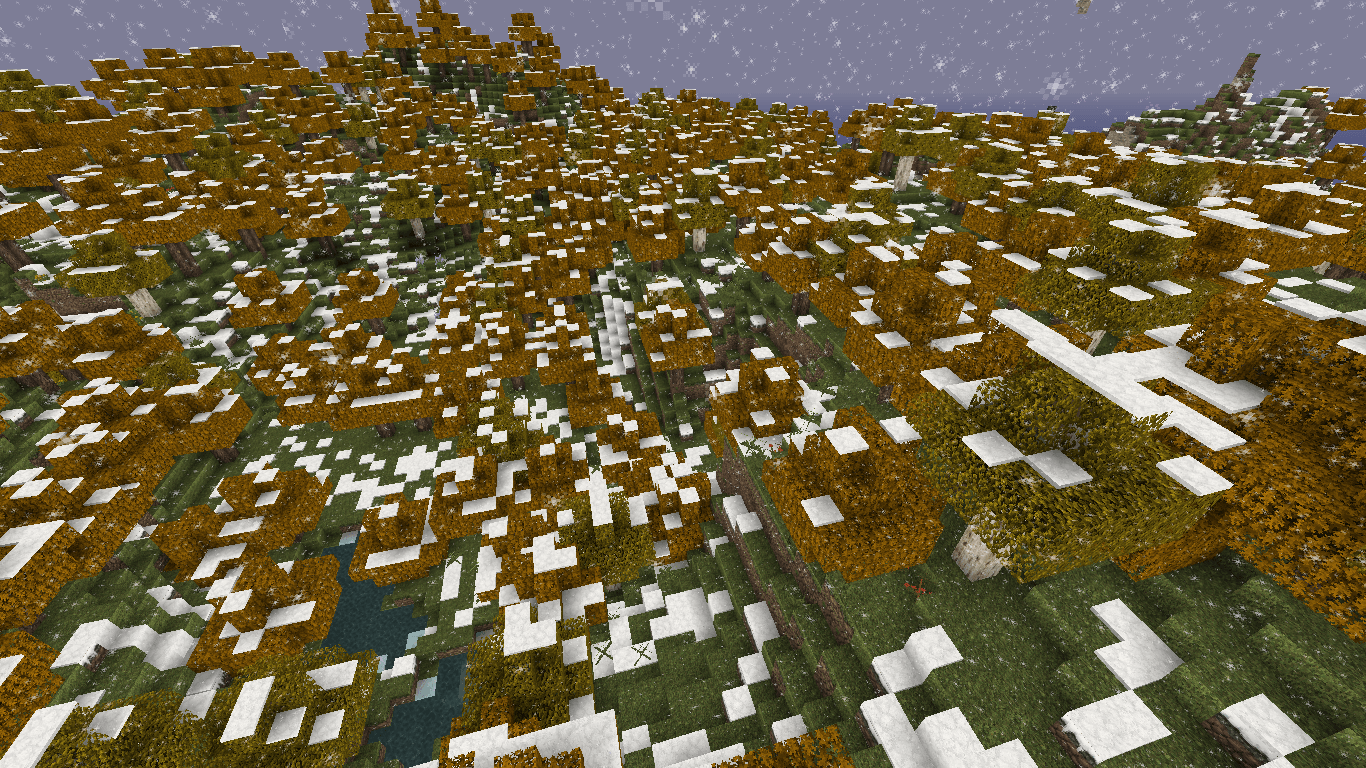 That's (one way) to change your Minecraft world's biomes.
I hope that you found this article useful!
-Icosebyte