You'll see this a lot online: "Is your computer running slow? Then clean your registry!". Obviously, these statements often come bundled with a 40$ software that claims to drastically increase your computer's performance by simply cleaning it's registry. In this article I'll test out one of these registry cleaners to see if they actually work.
First off, what is the Registry?
The Windows Registry is a large database that stores both Windows' settings and those of the programs you install. It was designed as an alternative to *.INI files, which were slow and cumbersome.
Why do we supposedly need to clean it?
Those who sell registry cleaners state that we need to clean the registry because, over time, it becomes riddled with unused data (keys) that negatively impact performance and cause system errors. While it is true that the registry slowly fills up with obsolete data, is it true that this slows down the computer? Should you really clean your registry?
What we used for our test:
For this test, I'll be using RegClean Pro (http://www.systweak.com/registrycleaner/), because it's one of the more popular registry cleaners out there, and it's ranked #1 on toptenreviews.com (http://registry-cleaners-software-review.toptenreviews.com/), for what that's worth.
I'll also be testing the computer's performance using the ever so popular Passmark PerformanceTest.
Here's the computer on which I'll be testing RegClean Pro:
Processor:
AMD Phenom II X4 960T runnning at 3.6GHz
Video Card:
MSI 1GB GDDR5 Radeon HD 7790 with a memory clock running at 1500 MHz and a GPU clock running at a 14.2% higher speed than stock.
Hard drive:
Crucial M4 128GB SSD (OS Drive)
WD10EZEX 1TB Western Digital Blue Drive (Storage)
Memory:
16GB CORSAIR Vengeance DDR3 RAM, running at 1600MHz.
Operating system;
Windows 8.1 Pro, 64 bit edition.
On to our tests:
Before cleaning our registry, we need to assess the computer's performance using the Passmark benchmark. These were the results we obtained: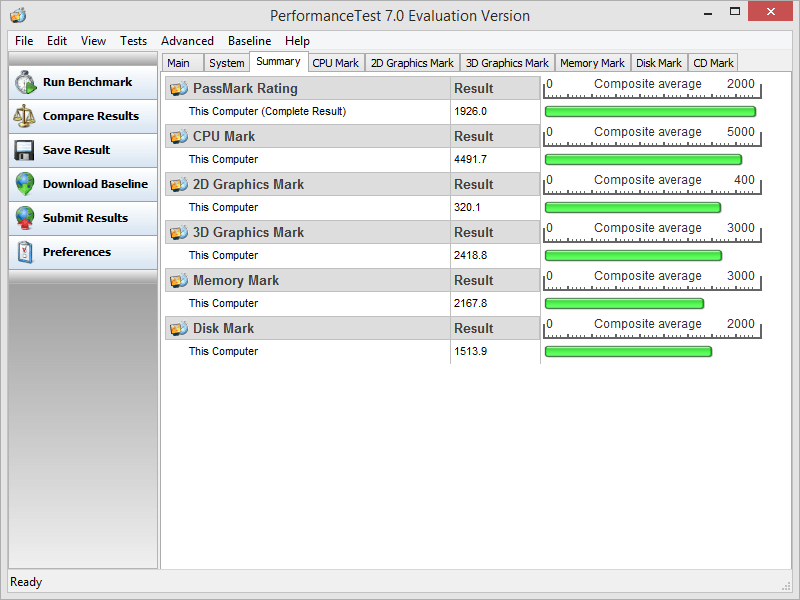 Next, we open RegClean Pro and scan our Registry. The program found a total of 668 errors.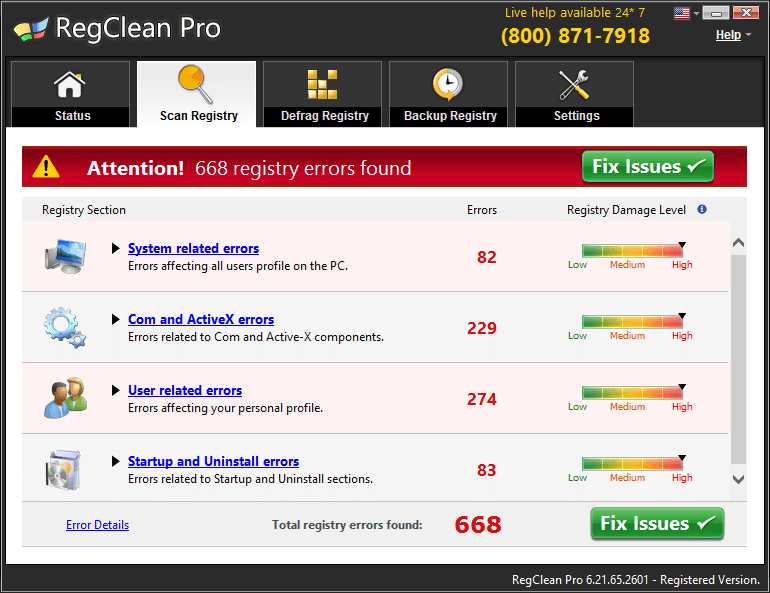 We then ask RegClean to fix these errors.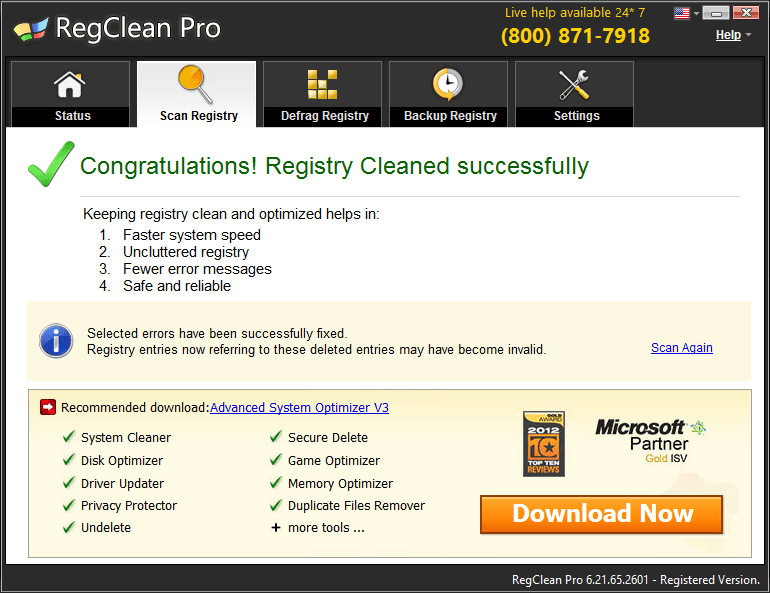 Now that our Registry's clean, let's test our performance anew: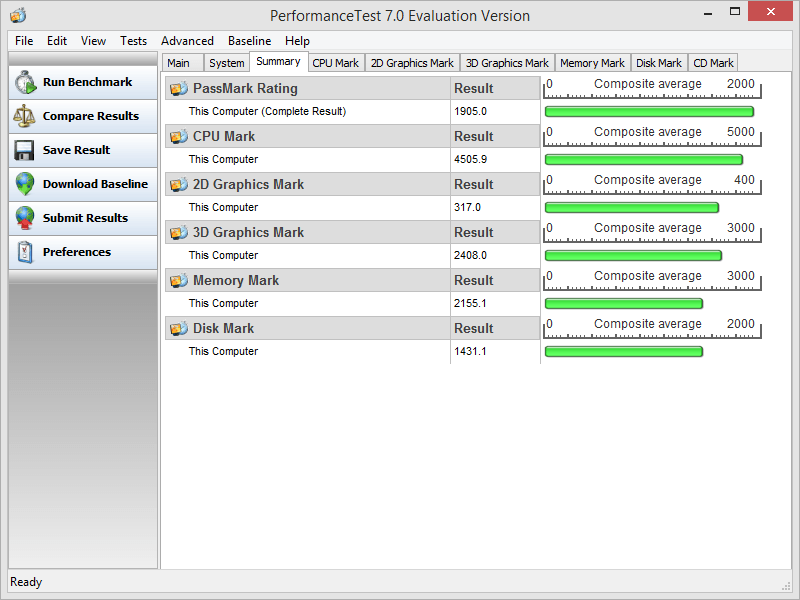 As you can see, there's virtually no change in performance. If anything, we've actually scored lower (-1.09%) that we did before cleaning the registry. But we aren't finished yet.
RegClean also has an option to "Defrag" the registry, which apparently also improves performance, so we ran the Defrag analysis, and RegClean reported that the registry was 4.6% fragmented.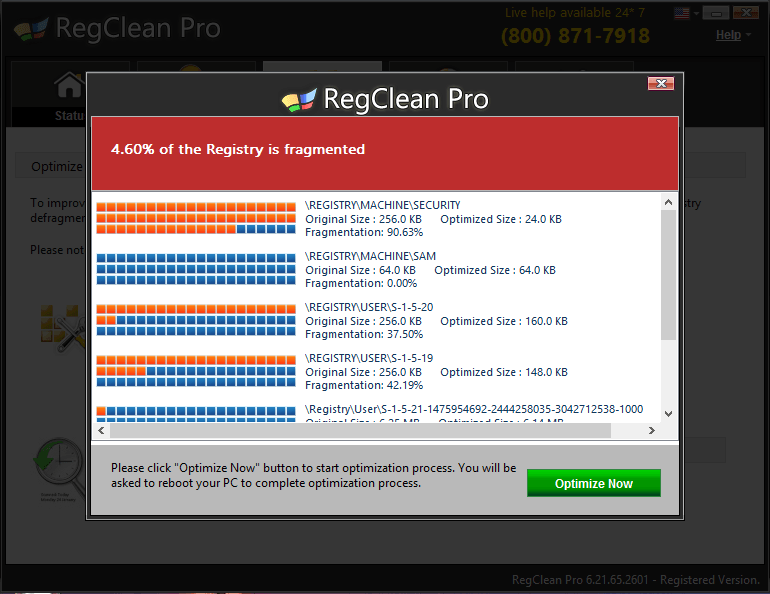 Therefore, we ran the Registry defragmenter, which took a few minutes (we had to restart the computer). Once this was over, we did another Benchmark, and this is what we obtained: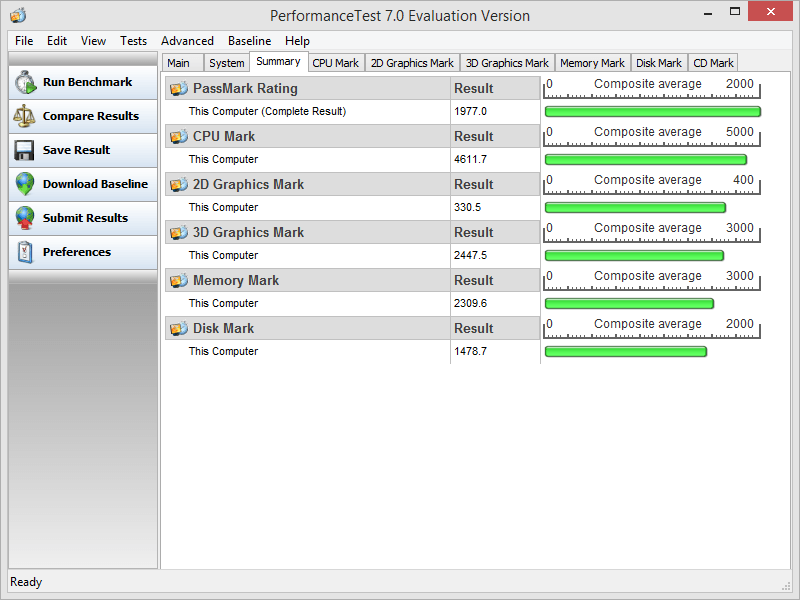 As you can see, there still isn't any significant change. The slight increase in the score (+2.65%) might as well be due to the fact that we've just restarted the computer.
Summary
In conclusion, Registry cleaners, or at least RegClean, DID NOT increase our computer's performance. If you really want to speed up your computer, you're better off saving your money for better hardware. Instead of spending 40$ on a Registry cleaner, use it buy a stick of RAM. Or, even better, save up for a better video card or processor.
That concludes this article. I hope you've enjoyed it and don't forget to come back for more!
-Icosebyte