In all my years of PC gaming, I have never found a game that I've loved more than Minecraft. I started playing when beta 1.3 had just come out and have enjoyed it consistently since then. The epic worlds, the massive buildings, the… peculiar physics… it is formidably addicting after all.
Nonetheless, after countless hours of gameplay, I'm finally starting to get bored of Minecraft. This is why I decided to hunt down a few MInecraft-like games (for PC, mods ftw!) that have a huge potential. Here are those that are really worth trying:
Of all the games in this list, Minetest is the one that most closely resembles Minecraft. It has similar mechanics, controls and graphics. It currently has a lot less features than MC and a much smaller user base. Knowing this, you might be asking yourself: "Why should I try Minetest then?". Well, first of all, it's free. And by free, I mean FREE. It is actually open-source, meaning you can view and modify its source code as you wish. Another area where this game shines over Minecraft is the dimensions of the map. Just like MC, the world is randomly generated and can be of practically infinite size. Now, what's really awesome is that Minetest also lets you dig infinitely deep and build infinitely high!
Another thing worth noting about this game is that it runs on just about any computer. I can even play Minetest on my 5 year old netbook (that can only dream of running Minecraft).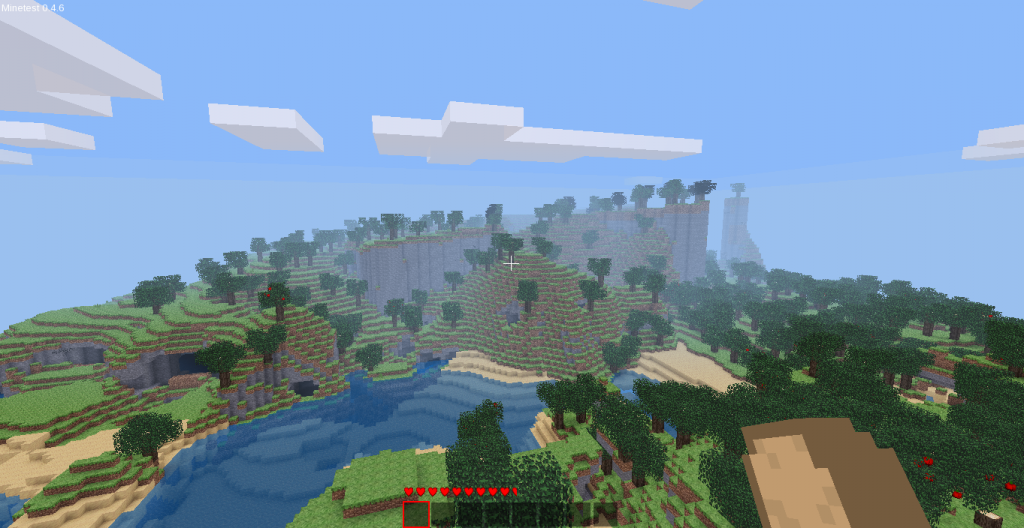 Mythruna is pretty much what you'd get if Skyrim and Minecraft had a child. It has a nice RPG feel to it while preserving the building aspect of MC. The creator of the game wants to combine role playing elements with a sandbox setting. Mythruna is currently in pre-alpha, but it already boasts stunning visuals, nice sound effects, working multiplayer and other nifty features such as the option of creating blueprints or that of placing slopes.
On the downside, I found the performance of Mythruna to be lacklustre especially when compared to Minetest or even Minecraft. Also, it gets boring quickly (although I'm sure this won't be the case when the game reaches beta, or even alpha).
Since this game is currently free, I strongly recommend you try it out.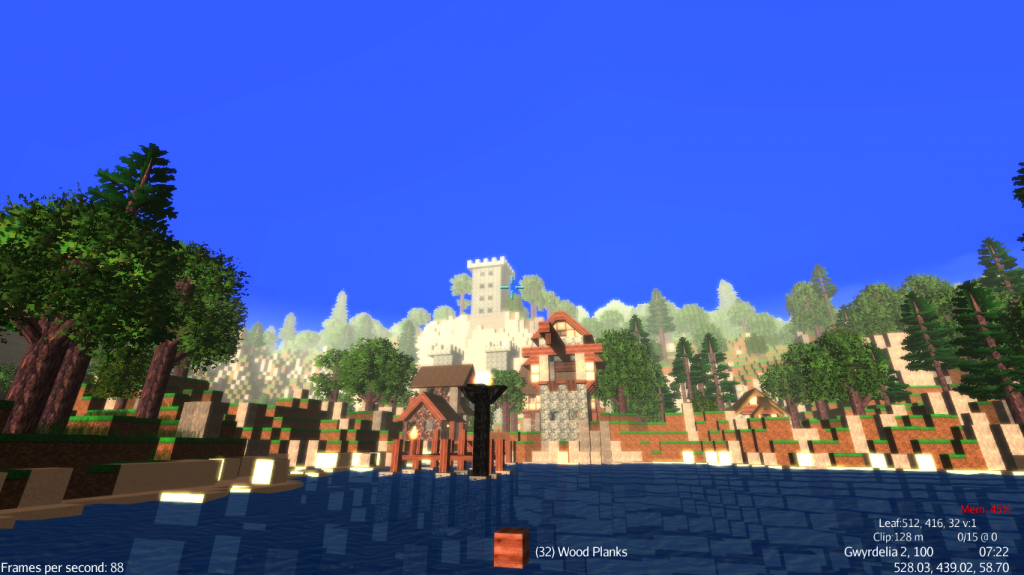 This open-source game is pretty much the closest you'll get to MC with better graphics. The gameplay and controls are extremely similar to Minecraft (and Minetest). I really like the world generator though, especially considering the game is currently in pre-alpha. The massive snow-topped mountains are marvellous.
The game also has some cool stuff that Minecraft doesn't (rail guns!) and is pretty polished. Unfortunately, I found it to be quite laggy on higher settings, which is not surprising since the game is coded in Java.
In the end though, this is basically a clone of MC. I see no compelling reason why someone would want to play this if they already own Minecraft, save for the graphics (and… maybe the rail gun), but It's an awesome alternative if you're on a tight budget.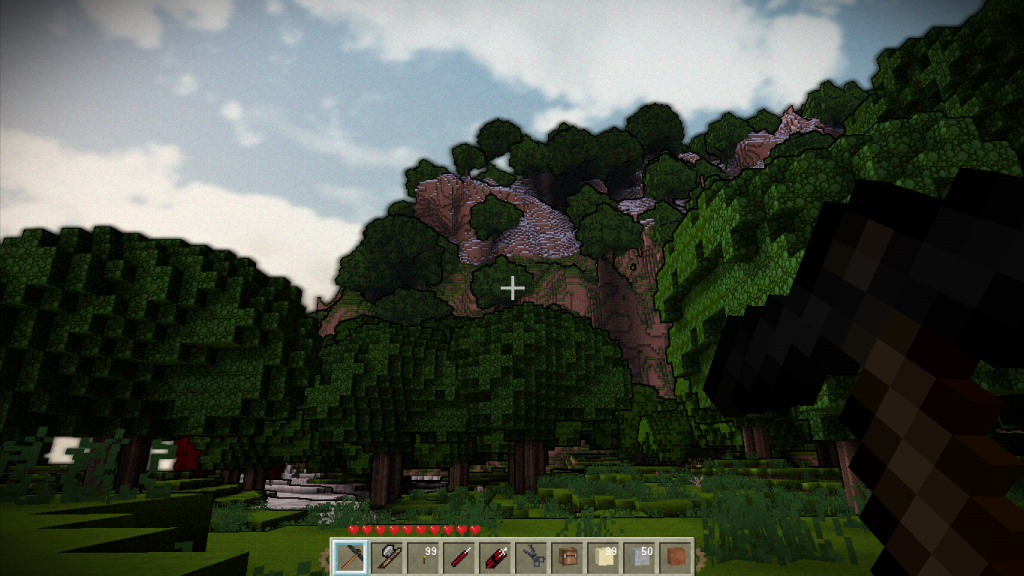 This is my favourite game on this list. Blockscape caters to all of you out there who want to build with more detail than the games mentioned above. In Blockscape, you can change the size of your "block" tool to place either 4x4x4 blocks (about the size of those in Minecraft), 2x2x2 ones or 1x1x1 ones. This allows more defined structures while making it possible to quickly build massive walls or floors. There's also a nice variety of slopes to choose from, making it possible to add even more detail!
It's also worth noting that the world in Blockscape is infinite in every direction, like Minetest, but that you'll (currently) always spawn in the same world. Also, the visuals are… simply put, gorgeous.
Unfortunately, this game also has downsides. The most notable one is that it isn't free (although a free demo is available). Nonetheless, I found that the thirteen dollars or so I spent on Blockscape were worth it. Other problems include the map's ridiculously slow loading (and I'm on a very good computer) and the clunky controls.
If you like to patiently build yourself a nice house in a beautiful and colourful world, then Blockscape is far superior to Minecraft.
Ever wondered how Minecraft would be like if the world wasn't made of cubes? How awesome it would be if you could build smooth structures that actually don't look like Legos?
That's precisely what Planet Explorers is: It's still cube based, but everything you build is ravishingly smooth. In this game, you've crashed on a faraway planet on which you can mine and build. There are currently three game modes: story (which is surprisingly good), adventure, and build. Adventure is akin to survival in Minecraft while Build is like creative.
The game's graphics feel more like the Sims than Minecraft. They look very professional. The game itself is well put together and packs a bunch of nice ideas. Unfortunately, It currently suffers from a few annoying bugs (ex. had to try a few times to get build mode to work), but I can't wait to see what this will look like in a few months. It's free for now, so I recommend you download and try it!