Let's say you wish to build an awesome coastal city, but that you're unable to find a coast close enough to your existing constructions… Do you start a new map or abandon your project?
In this article, I'll show you an easy way to create large lakes using a Minecraft plugin called Voxelsniper.
The first thing you'll need to do is to make sure you have a Craftbukkit server set-up (as far as I know, there's no way for Voxelsniper to work in singleplayer). Once this is done, download and install Voxelsniper on your server.
Now, go to the place that you want to turn into a lake:
Then, put an arrow in your hand and type /b o.
This turns the arrow into an Oceanator brush, which inverts the terrain and covers it with water, giving you an ocean.
Now, you need to give a size to the Oceanator brush. To do this, type /b <size>, where <size> is a number that represents the size (really!) of the brush. Per example: /b 10.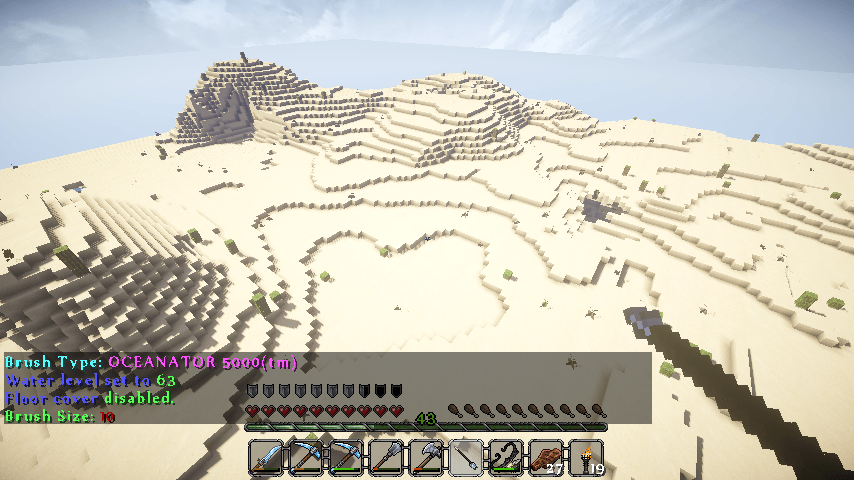 When you're done creating the brush, right click the ground with the arrow in your hand in order to turn it into water. Do this until you're satisfied with the size and rough shape of the lake: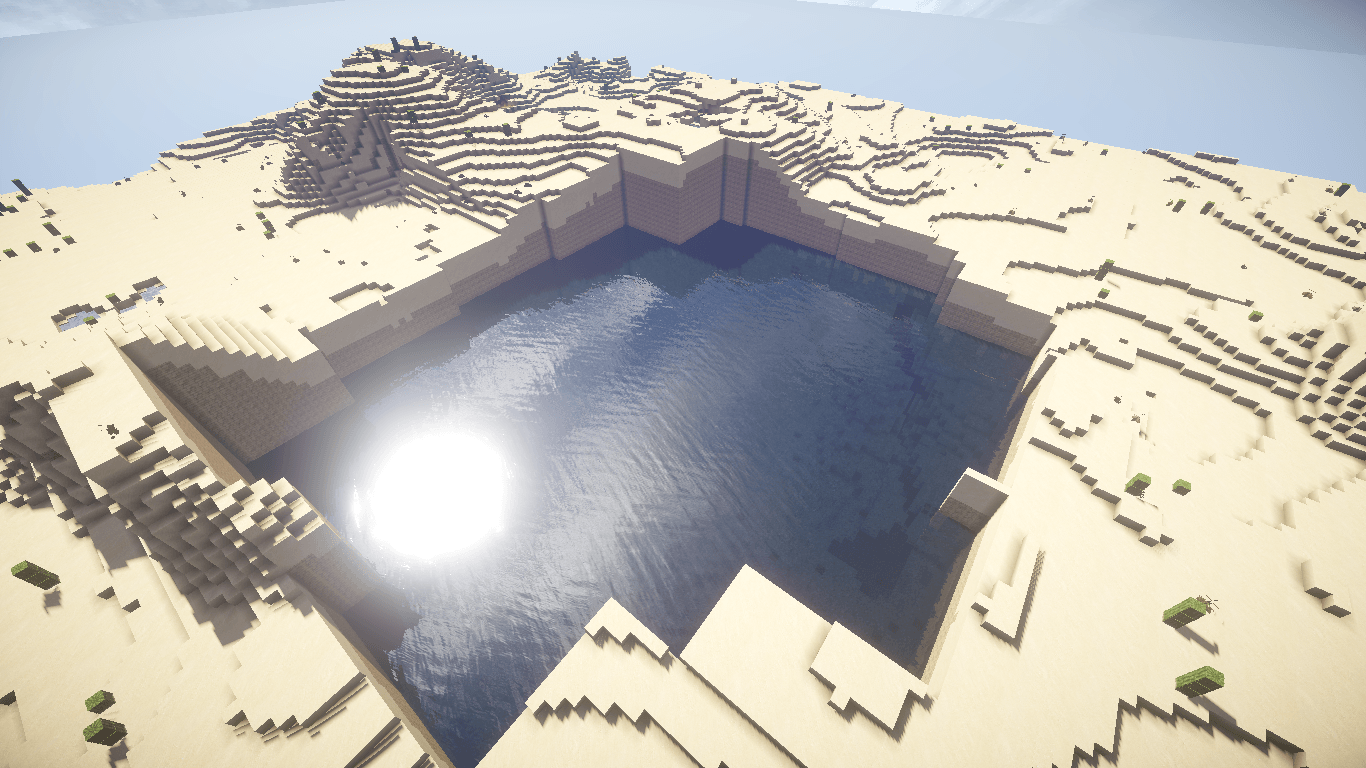 Ok, so now we have our lake, but it looks completely unnatural with those huge cliffs on  every side. What we need to do is to smooth out the coast.
Once more, with the arrow in your hand, type /b e melt. Once this is done, right-click all around the lake to smooth out the cliffs: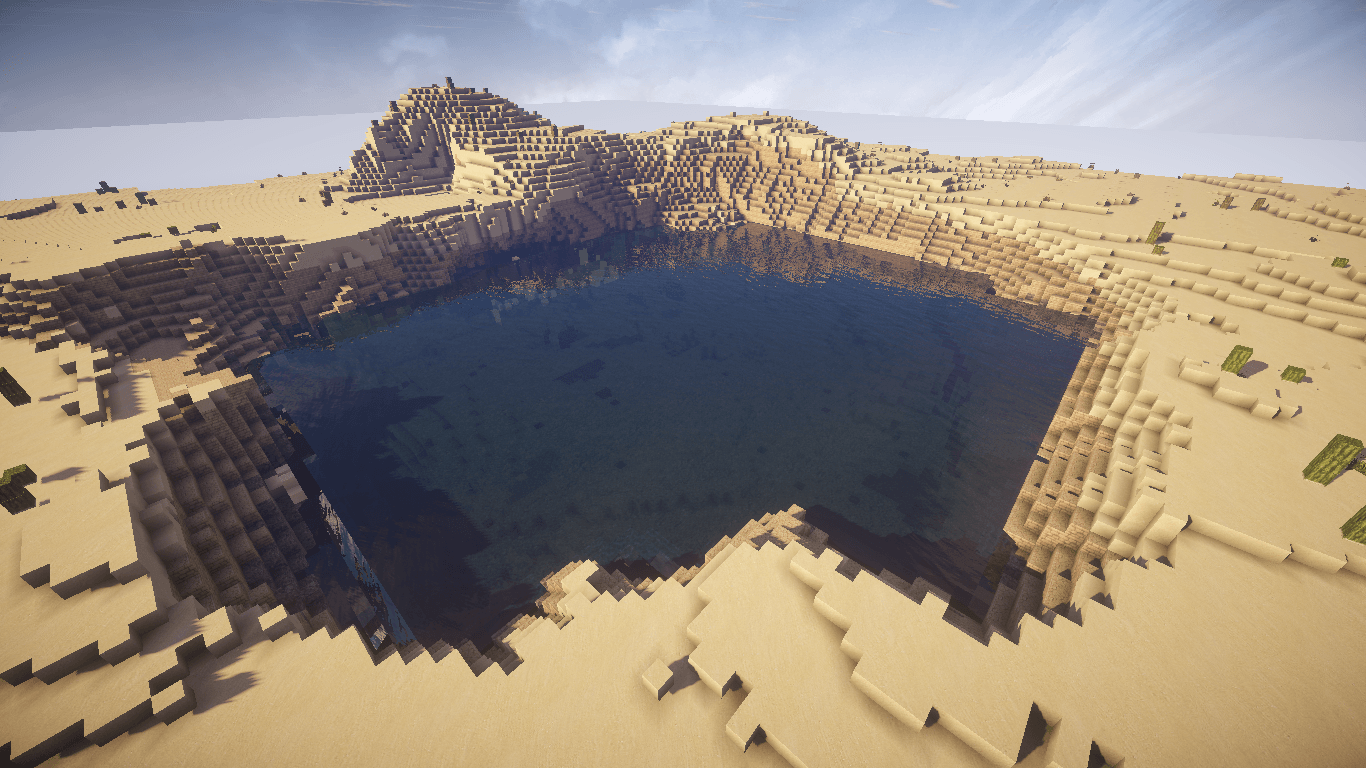 Notice that, at some places, the water has gone awry after we used the melt brush. To fix this, stand in the water (one block deep) and type /fixwater <radius>, where radius is the approximate size of the lake in blocs, ex: /fixwater 100: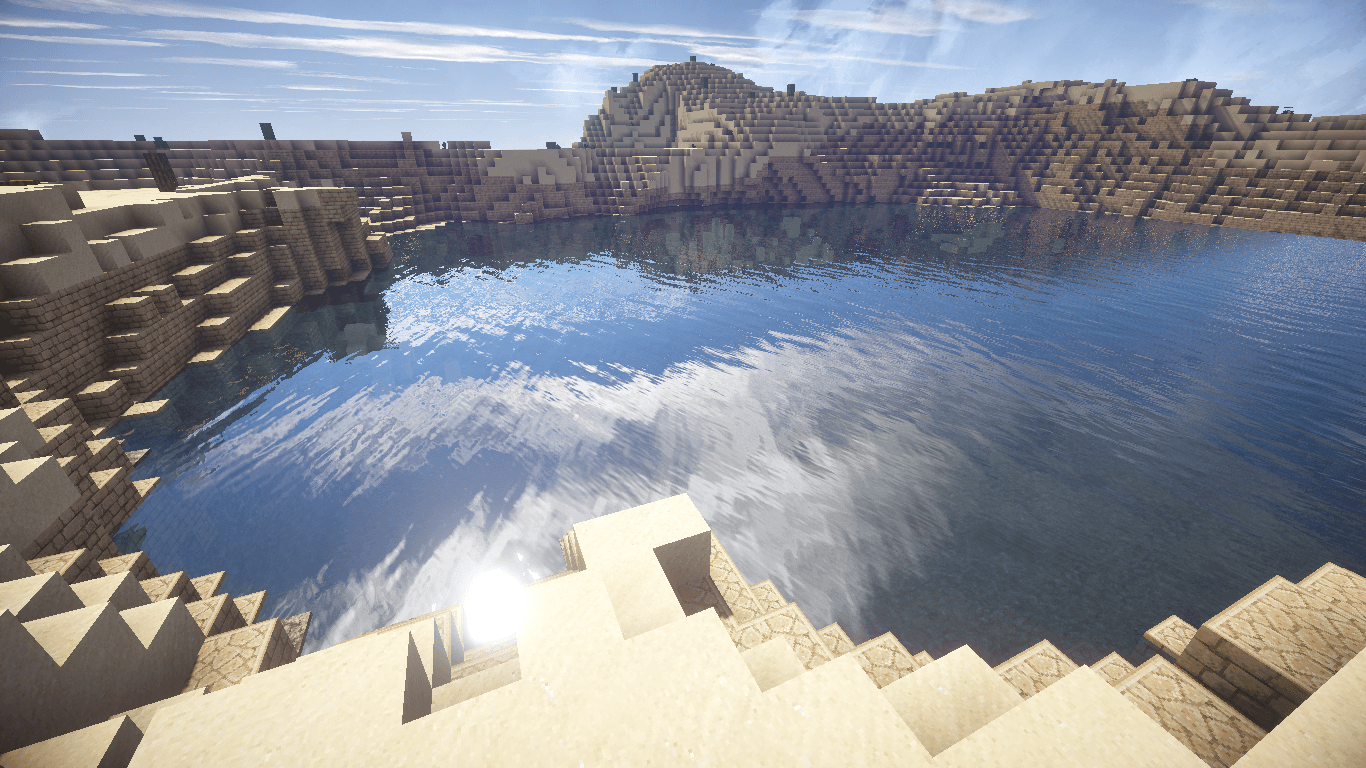 Now it's starting to look like a lake!
The last thing we might want to do is to replace all the materials around the lake with sand, to create a more natural looking beach.
To do this, type /v sand
then /b b mm
followed by /vr <the material to replace> (in this case, I'll be replacing the sandstone with sand, so I'll type /vr sandstone)
You can then set a size for the brush by typing /b <size>.
When you're finished configuring the brush, right-click (with the arrow in your hand) the area that you wish to convert into sand (Keep in mind that you'll need to repeat these steps for every material around the lake):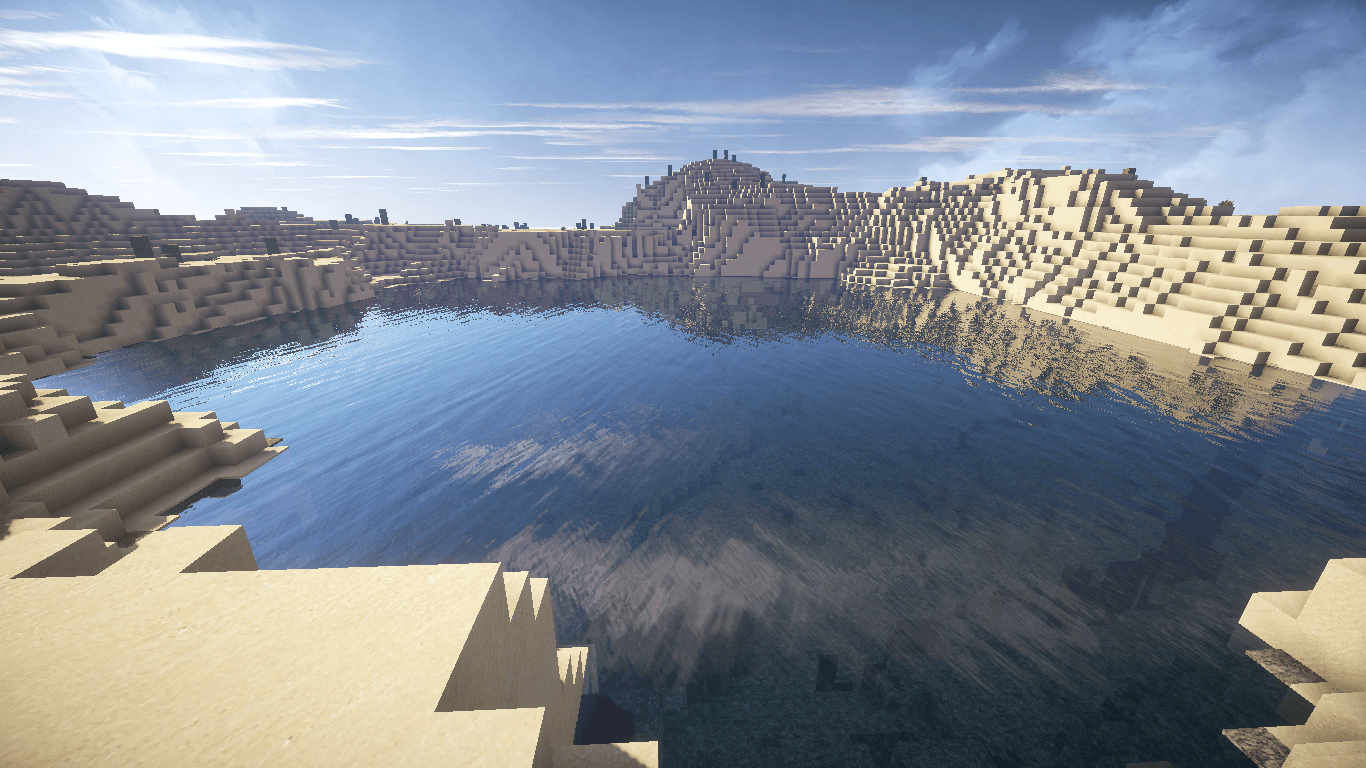 And there you go, that's an easy way to create a large lake in Minecraft!
I hope you found this article useful,
-Icosebyte